There are many good reasons to invest in an ecommerce virtual assistant.
Up to 78% reduction in operating costs
A single remote VA can help an employer save over $11,000
VAs are 43% more productive than in-house employees hired for similar jobs
However, to gain these benefits, you need a qualified remote resource.
eCommerce store and sales management are equal parts critical strategizing and repetitive processing. While hiring a virtual assistant can offload those ambiguous tasks and contribute to better operational flow via their respective specializations, mismanaging them can double your workload.
That is why, before hiring an offshore partner, sellers must understand how they can put the resource to the best use.
To help you there, we have come up with a complete overview of eCommerce virtual assistants.
Let's get into the details.
What Is An eCommerce Virtual Assistant?
An eCommerce VA is a remote employee. They work as an offline extension of your team.
A few years ago, businesses commonly hired VAs for time-consuming but non-essential tasks, like data entry, listing upload, image upload, cold calling, etc. However, today's virtual assistants can conduct repetitive and critical activities with equal finesse.
What Is The Need For Virtual Assistants?
As per the U.S. Bureau of Labor Statistics (BLS) report, only 25% of new businesses make it to their fifteenth year. The rest fail due to various reasons. The most common ones are:
Lack of competency
Inflexibility
Rapid or prolonged expansion
Inexperience
Poor management
However, you can solve most of these issues with the right workforce.
The problem- you may not have the budget to hire that many people or to provide the best facilities and infrastructure for them.
The solution- a team of eCommerce virtual assistants.
By delegating most tasks to a team that
works to keep your business competency/production/sales at a decent level,
gives you the time to manage, monitor, improve, and grow the business, and
costs less than an in-house team would have,
you can keep expanding without losing any productivity.
Benefits Of Hiring eCommerce Virtual Assistants
1. Save Your Hard-Earned Money
You don't have to invest in infrastructure or buy new software or hardware when hiring a virtual assistant. Also, you don't have to spend money on training or bear the additional costs associated with hiring a person on your payroll.
Depending on your project requirement, you can hire an eCommerce VA as a part-time or full-time employee. To hire eCommerce Expert from a reliable agency will have most of the skills required for your project.
If you outsource eCommerce Virtual Assistant services, you won't be lagging because of incompetency or lack of skills. Another benefit is that hiring a VA will not incur additional HR costs.
2. Save Time
Time is the most valuable asset for every entrepreneur, and if you know how to make the most of it, you can easily outshine your competitors. The best way to save your time is to learn how and where to delegate.
For instance, if you assign repetitive or time-consuming tasks to a VA, you may be able to save around 1/5th of your time every day, which contributes to one full day in a week and four full working days in a month.
Think! You can easily leverage four extra days in a month to grow your business.
3. Take Your Business Forward
As a seller, it doesn't make sense to perform non-core activities like bulk product listing, product data entry, photo editing, etc. However, even if you have all these skills, your time will be invested in core business operations like planning strategies, networking, expanding revenue streams, etc.
4. Pricing Flexibility
eCommerce Virtual assistants offer business owners a lot of flexibility in terms of pricing and availability.
Virtual assistants are available on an hourly, weekly, or monthly basis, and (more often than not) their prices are set accordingly. This helps eCommerce businesses greatly as they don't need to invest in long-term payment plans. Besides, the value companies get out of such models is sometimes relatively better when compared to many long-term contracts.
The best thing about hourly, weekly, and monthly payment models is that eCommerce sellers can allot specific tasks to virtual assistants and decide the time frame after discussion.
As an eCommerce business owner, you can start by hiring eCommerce experts on a short-term basis and gradually invest in longer associations once you gain confidence in the process and the vendor.
5. Round The Clock Availability
Virtual assistants are usually available on a 24*7 basis, which offers eCommerce sellers a lot of flexibility. Most eCommerce virtual assistants are present in offshore locations but work during the slot that works the best for you. Some companies have a team of eCommerce VAs in multiple locations to serve all time zones.
For instance, an eCommerce business owner in the US can hire eCommerce virtual assistants from India and fix their timings according to the business requirements.
This helps eCommerce business owners save a lot of money and get expert assistance for their eCommerce needs.
6. Save Staffing Costs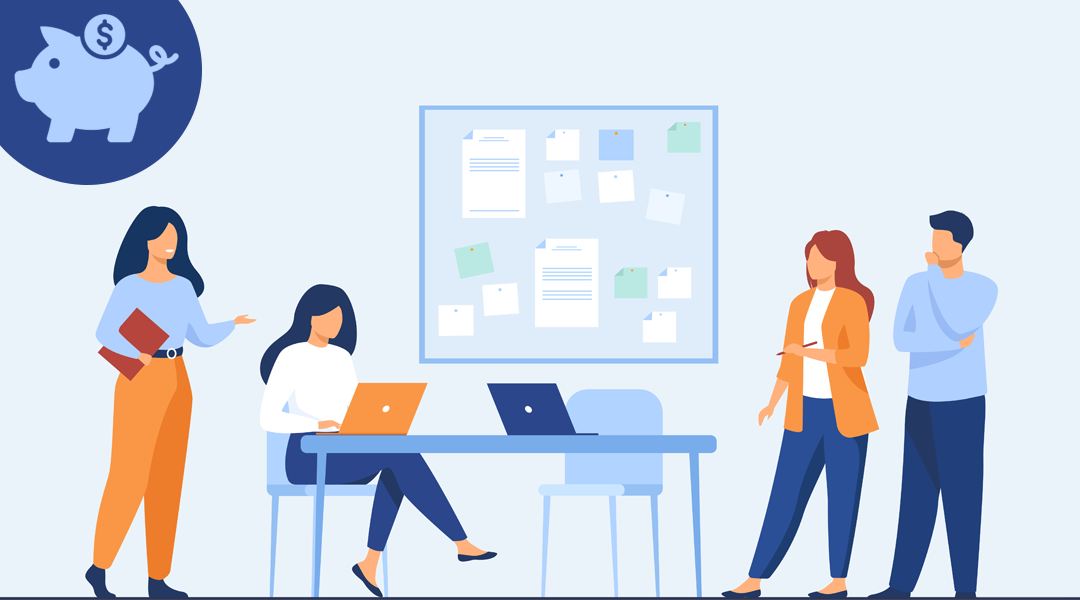 While hiring full-time employees, business owners have to look at various costs. These include full-time salaries, insurance covers, transportation costs, provident funds, and other employee benefits that permanent employees get.
Thankfully, eCommerce virtual assistants save a lot of money by eliminating such costs.
Business owners also don't need to spend unnecessary money on in-house infrastructures such as office space, computers, internet, cafeteria, and other costs. Virtual assistants work from the comfort of their own homes or hired spaces, so businesses don't need to worry about covering their costs.
7. Multitask
Most eCommerce sellers prefer outsourcing eCommerce virtual assistants for multiple purposes. These may include low-level (repetitive) or critical (strategy-based) activities.
Considered multitaskers, virtual assistants are the go-to solution in such cases.
A single eCommerce virtual assistant can simultaneously take care of many business tasks, depending on their specialization.
For instance, an eCommerce VA will, ideally,
Write listing content
Edit images
Upload listings
Categorize product pages
Conduct competitor research
You can hire such resources to look after your store's marketing, product listing, search engine optimization (SEO), competitor analysis, inventory management, order fulfilments, customer support, photo editing, response handling, social media, and paid advertisements.
Virtual assistants not only respond to the requirements set by you but continuously provide their feedback and add tasks to their schedule. Virtual assistants for eCommerce are highly goal-driven and possess the leadership skills required to take your business to the next level.
Also, an excellent virtual assistant will take the initiative and leave little for the eCommerce business owners, manufacturers, and sellers to worry about.
8. Ensure Data Safety
Yet another great advantage of hiring eCommerce virtual assistants is the safety of your data.
Most virtual assistants sign non-disclosure agreements and employ encrypted tools and protocols to ensure data security. eCommerce VAs also safeguard the confidentiality of their client's data through controlled access and authentication locks.
Most good virtual assistants create a backup of your data that can be retrieved if the original data suffers any losses.
What Does An eCommerce Virtual Assistant Do?
The job roles and responsibilities of a VA depend upon the requirements of a client.
For instance, if you are an eCommerce seller, you can hire ecommerce expert or commonly known as eCommerce VA and delegate the following responsibilities:
Competitor analysis (Research-based tasks)
Order management and processing
Marketing and SEO
Bulk product uploading
Maintenance and customer support
Inventory management
Photo editing and retouching
Product Review Management
Social Media Management
Managing Paid Advertising Campaigns
eCommerce virtual assistants help product manufacturers and sellers create and optimize their listings for various eCommerce marketplaces, including Amazon, eBay, Rakuten, Alibaba, and Walmart.
Since all different marketplaces have different formats for their websites and apps, these VAs assure everything is in adherence with the concerned format and suitable for their audiences. For example, if your business is entirely on Amazon, you can also avail Amazon virtual assistant services.
1. Competitor Analysis (Research-based Tasks)
Competitor analysis is a strategic process that requires detailed investigation to determine your competitors' strengths and weaknesses. To gather accurate insights, you need to have strong analytical skills.
Hiring a dedicated eCommerce VA who knows how to do competitor research and analysis can assist you with the following tasks:
Analyzing the pricing strategy of your top competitors
Closely studying their product pages (titles, descriptions, bullet pointers, images, customer reviews, etc.)
Exploring their bestselling products and identifying what makes them stand out
Studying their best-performing marketing tactics (email marketing, social media, discounts, etc.)
Finding keywords that drive both traffic and conversions
eCommerce virtual assistant services help you identify the best strategies after extensive research and analysis of your competitors. They can also help you keep track of every update and help you stay a step ahead of your competitors.
2. Order Management And Processing
For independent sellers, handling and processing bulk orders with utmost accuracy can be a daunting task. To overcome this challenge, you may hire a VA who knows the drill and keeps you a step ahead in the race.
Availing eCommerce virtual assistant services can help you with the following tasks:
Apprising customers about the status of their order via text message, email, or phone
Managing returns and refunds
Handling payments received through debit cards, credit cards, net banking, wire transfers, cash on delivery, etc.
Taking care of all the taxes levied on an order
Creating invoices for all the orders received
Updating customers' information in the database, including contact number, address, email, etc.
Taking care of order fulfillment, shipping, tracking, cancellations, and product queries
Alerting about the renewal of licenses or service contracts
3. Marketing And SEO
You may know a thing or two about online marketing but might not have ample time to market your content. Therefore, it makes sense to hire eCommerce expert to outrank your competitors in a short period.
Here are some technical tasks that you can delegate to an eCommerce virtual assistant:
Performing keyword research based on the product search volume, competition, and relevancy
Tagging the product images with the right keywords to make them easily searchable
Optimization of your eCommerce site for mobile
Fixing all the product pages with 404 error
Optimization of metadata and making it both user-friendly and SEO-friendly
Integrating social media icons in all product pages for easy sharing
Incorporating long-tail keywords in product descriptions for gaining better traction and visibility
4. Bulk Product Uploading
Uploading bulk products to an eCommerce store is both challenging and time-consuming. Its repetitive nature leaves a lot of scope for error. Therefore, it makes sense to hire eCommerce virtual assistant services to avail of the following facilities:
Bulk product uploading with accuracy and within a quick turnaround time
Product attributes data entry
Uploading bulk product images
Assigning products to the right categories
eCommerce VAs ensure that the uploading and listing work is adequately done for each eCommerce marketplace.
Also, since consumers mostly go through product images and attributes, each entry is carefully reviewed by VAs before uploading.
5. Maintenance And Customer Support
Almost every business has a dedicated department for handling customer queries. Needless to say, happy and satisfied customers are your best brand advocates. Therefore, you should consider hiring a VA who can handle customer support and provide undivided attention to your customers.
Hiring an eCommerce virtual assistant can help you with the following:
Quick and prompt response to customer inquiries
Addressing the queries of customers through various channels
Maintaining a complete record of customer interactions, complaints, etc.
Escalating unresolved complaints for quick and accurate redressal
Ensuring 100% customer satisfaction and providing unparalleled support
Going the extra mile and encouraging customers for repurchase
Helping in generating new leads and conversions
6. Inventory Management
Inventory management requires a keen eye for detail to keep the sales rolling in. If you don't have a focused approach, you may lose customers to your competitors, which in turn impacts your search rankings. To overcome this challenge, you can hire a dedicated eCommerce virtual assistant who can help you with the following tasks:
Optimizing warehouse costs
Inventory replenishment
Keeping track of a product's journey from dispatch to delivery
Manually adjusting the prices after analyzing the buying behavior of customers
Generating detailed reports of sales and profits for better business decision making
Preparing a forecast report of the demand for products, as per seasonality
7. Photo Editing And Retouching
You may have a flair for photo retouching. But, do you have the time to edit hundreds of product photos? The subscription for professional photo editing software like Adobe Photoshop or Adobe Lightroom? The sleight of hand required to produce impeccable outcomes despite repeating the same actions numerous times?
If you don't, it is better to outsource an eCommerce virtual assistant and delegate the following responsibilities:
Reviving dull photographs using the right photo editing tools
Removing unwanted objects from photographs that can divert the attention of customers
Resizing images as per the requirement
Removing unwanted color casts caused by fluorescent lighting
Maintaining the right color balance in every photograph
Replacing an otherwise distracting background with a white backdrop to make your product photos stand out
8. Product Review Management
Reviews are reflective of the performance and assurance of your products. Customers write reviews to share their experiences. They read reviews to understand the quality of your products and how they fare. If they like your products, they will write fantastic reviews and give five-star ratings. However, they might give your products a negative rating if they have any issues.
An eCommerce virtual assistant will perform several product review management tasks such as:
Analyze the reviews and provide statistics of positive and negative reviews.
Provide data about the top-performing features of the products to the manufacturer or seller.
Provide data about weak points or problem areas that the customers are facing.
Address the negative reviews, making customers know that their grievances are being considered and providing them assurance of rectification for the future.
Writing informative reviews that help customers know about the USPs, areas where the individual product is better than its competitors, and addressing the points that concern most users.
Scour the internet for impactful tricks and tips to get reviews and deal with negative feedback.
9. Social Media Management
Social media plays a crucial role in the way a brand is perceived in today's day and age. For example, some customers might search for your brand on social media and look at all your social handles, pages' engagement, and the overall vibe.
Virtual assistants handle your brand's social media by posting, monitoring, and optimizing your social media efforts.
eCommerce virtual assistants can modify your social media in many ways.
Add cover and profile images
Add company information
Set up handles on different platforms (Facebook, Twitter, Instagram, LinkedIn, Pinterest, etc.)
Create a brand strategy for all your handles to improve their performance.
Create text posts, images, infographics, hashtags, and post frequently.
Schedule posts for the long term.
Study trending topics and dates, and post accordingly.
Respond to user messages and comments.
Manage PPC campaigns to promote your posts and your pages.
Monitor the social media performance
Create social media reports
Make strategic changes based on user response
10. Managing Paid Advertising Campaigns
Paid advertising is an integral part of marketing. You need to promote your brand online, especially if your business is new or if you have just started selling your products online. However, paid marketing does not always work and must be carefully planned and implemented for effective lead generation.
eCommerce virtual assistants can support you with expert paid marketing services, growing your brand without overspending.
Virtual assistants will:
Create low-budget PPC campaigns for some of your best products.
Select the geography and demographics of your target audience.
Manage bids, campaign budgets, keywords, and campaign duration.
Analyze your previous campaigns to create better campaigns.
Re-target interested customers to generate more leads.
Hire eCommerce Virtual Assistants To Boost Your Online Business
From the benefits they offer to the capabilities they bring to the table, eCommerce virtual assistants are valuable to a business in almost every way.
And regardless of the size and expanse of your business, VAs are available for all kinds of services.
We Can Help!
Data4eCom is a renowned eCommerce service provider with a resource pool of 500+ professionals. You can leverage our VA services at flexible pricing (hourly, part-time, or project-based) and choose from a broad group of Amazon experts with vivid and versatile specializations.
To outsource eCommerce virtual assistant services to Data4eCom, send your requirements to info@data4ecom.com.