The Amazon marketplace is huge. For the sellers, it is more like an opportunity waiting to happen. Being one of the largest eRetail marketplaces, it gives the sellers access to a large customer base of about 310 million. But when it comes to selling, the competition knows no limits. Amazon seller base is constantly increasing by the day, thus making the competition even fiercer. How then you, as a seller, are supposed to stand out from the rest and be successful? Well, it certainly is possible, if you have a well-planned strategy in place.
On that note, here are a few effective practices that can help you put up a good fight against the increasing competition:
Make yourself visible
Is your Amazon store or product listing even visible to the customers? Because if your listings don't show up in the search results, they won't do you any good. Customers need to be able to find you in order to make a purchase. Here's what you must do to ensure that:
Keep your targeted keywords in mind while creating your product title and description. Placing them strategically all over your product copy is crucial. Amazon's search engine will only be able to discover your product page if a customer's query matches the keywords mentioned in your copy. So, make sure you conduct a detailed research for all the possible keywords and include them smartly in your copy, especially your product title.
Amazon also allows you to include search terms. Search terms are nothing but uncommon phrases or keywords that may vaguely relate to your product. You need not include them in your product listing but sure can use them to populate the search terms in the backend section of your listing.
Always abide by Amazon's guidelines for product listings. Not doing so can easily get your listings suppressed..
Try and win the buy box as it will help in increasing your visibility in the search results. You can win one by maintaining competitive pricing, good product reviews, and timely shipping. And if all this gets too much to handle, then you can always outsource Amazon marketplace services to a qualified expert who knows the drill.
Live up to customers' expectations
Amazon is all about the customers. And if you too follow a customer-centric approach,, Amazon will surely notice. What you need to do is provide an exceptional customer service. This includes putting up a perfect product listing with clear and compelling product images and description. You must be able to answer every customer query promptly. Also, you need to be fairly quick with shipping. Process the orders as soon as possible. This will make the customers trust your brand and they'll be likely to order from you again.
When you receive a negative review, contact the customer to know more about the problem they've been facing. Do your best to resolve the issue. This will also help you in managing your reputation.
Deploy effective marketplace management techniques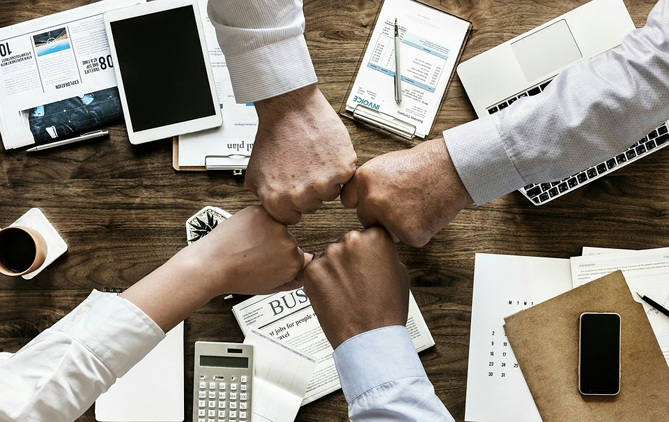 To be a successful seller, you need to make sure that you have a robust system in place so that you can process your orders in a hassle-free manner. For example, you'll need a system to manage your inventory so that you can keep track of the items you need to restock or get rid of. Specialized software can be used to manage all the product and order related data in one place. To make sure that this is done right, you can always opt for Amazon marketplace management services as professionals know their way around suitable tools to use.
Consider Fulfillment by Amazon
Since customer satisfaction is a priority, going for FBA (Fulfilment By Amazon) can prove to be quite effective. All delivery related issues are handled by Amazon itself, which means that your customers get the best possible service. This includes direct customer support 24×7 and that too in multiple languages. Because of this, they are very much likely to make more purchases from you in the future. As a seller, this will also give you a competitive edge over the other sellers along with making your customers happy too. So, basically everybody wins!
Selling on Amazon is certainly not an easy task. But if you go about it the right way, it can provide a whole lot of opportunities to you. Just make sure you create highly converting product listings and follow all the tips mentioned above, and you'll be good to go.
Let Data4eCom Come To Your Rescue
Can't figure out where to start? You need not worry. Amazon experts at Data4eCom are highly proficient at managing Amazon stores and are well-aware of the important tactics to help bring yours to the top. Avail our Amazon marketplace management services and see for yourself. Write to us at info@data4ecom.com to get started.