Jet.com Marketplace Product Listings
Jet.com is the new kid in the eCommerce marketplace that's taking on Amazon with lower price promises (made stronger with several hundreds of millions in venture funding). Jet.com has taken off with a strong start and has already moved up the eCommerce marketplace ladder currently at fourth position as far as generating GMV (gross merchandise volume) is concerned for its sellers, as per ChannelAdvisor. After just over a couple of months, Jet.com is already larger than established marketplaces like Tesco, Best Buy, Sears, and many more such platforms.
InteList: API for Product integration with Jet.com
If you are planning to sell on Jet.com, you need to have an API so that you can import your product feed to Jet.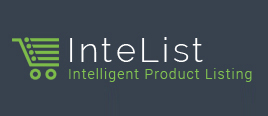 The Data4eCom Team in collaboration with the programming team at InteList.net has built an intelligent panel for retailers on Jet marketplace to interact with this platform, and have performed a few successful implementations of Jet.com API to list and take orders from Jet.
Advance Your Jet.com Marketplace Strategy with Jet Product Listing Optimization from Data4eCom
Jet requires that sellers provide relevant, accurate and useful information about the listed products and hence, encourages inclusion of as many data fields as required to deliver positive customer experience.
Data4eCom understands your need to get your products listed on Jet.com marketplace quickly, completely, and without losing quality. We are well-conversant with the guidelines and standards set by Jet.com, and can support you upload your product catalog along with content requirements & compliances on all products.
Jet Product Upload/Product Listing Management on Jet.com:
Merchant SKU: Unique identification that merchants use to identify products.
Unique IDs: At least one unique ID but multiple unique IDs are preferred for products that are not merchant specific. Standard product code, brand and manufacturer part number can also serve as the purpose.
Product Title: A short description of less than 500 characters describing the product.
Multi-Pack Quantity: Number of products based on unique ID that builds merchant SKU. Correctness of this field is imperative so as to ensure product listing integrity.
Product Price: Overall price of the product.
Inventory: Quantity of stock for the given product in a given fulfillment node
If a merchant wants to sell a product that matches an existing item on the Jet catalog, inclusion of additional information is strongly encouraged but is not compulsory. However, if the product that a merchant wants to sell does not match with any item on Jet's catalog then the below mentioned fields are required.
Additional information required, if not on Jet.com catalog:
Jet Browse Node ID: Unique ID defining where your product will be found on Jet.com.
Product Description: Detailed product description of less than 2000words.
Product Image: An alternate image in addition to main image in formats such as .jpeg, .jpg, and .gif. Having size 1500 x 1500 pixels or larger.
Package Dimensions: Dimensions of your product when it is shippable in length, width and height.
Shipping Weight: Weight of the product in pounds when it is shippable.
Considering / Already Selling on Jet.com? Get in Touch
Data4eCom looks forward to participating in the making of this giant eCommerce marketplace, Jet.com, supporting online merchants anywhere in the world. Please let us know how we can help you with our product entry and full copywriting services for your Jet.com marketplace listings.